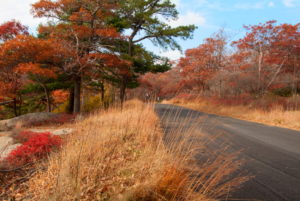 This is a time of year when things can easily get out of control if we lack a plan of action, & established healthy behaviors. So much emphasis is put on overeating in our culture, especially this time of year: Halloween trick or treats, football tailgating, comfort foods to warm us up on chilly nights, & Thanksgiving. We also get so busy that time for sleep, managing stress and exercise are pinched. Optimal health and wellness is a maintenance project that is on a continuum. It is something that needs to be practiced daily—a habit. Yo-yoing from healthy to unhealthy and back is far worse for you than just staying in one position. However if that position includes an abundance of unhealthy behaviors, you put yourself at daily risk of suffering, pain, fatigue, poor function & rapid aging. This position is completely unnecessary and totally in your control to change. Daily small steps practiced over time make us successful at any goals we want to achieve. And, starting TODAY, NOW is the best time to begin your Healthy Direction back to optimal health & wellness.
I have hundreds of clients who have the "all or nothing mindset" about health, nutrition and dieting when they first come to see me. Lots of positional thoughts about right & wrong ways of behaving/eating, and many assumptions about what foods are "good" or "bad".  They also assume I will agree with this "diet police" mentality, and tell them they can't have what they already assumed they should not be eating. This is what I call a "dieting" mentality and serious nutrition misinformation. Believing the "sound bites" of what you hear on the news, or posted on "health" blogs are not always correct or the whole story. Each of us is unique and individual, starting with our genes. Each of us come with our own specific needs, emotions, histories, likes and dislikes, education levels, and ability to foster change in our lives. One diet does not fit all, nor are any of the current trending diets appropriate for all. Nutrition is a complex science and our God given, wonderfully made bodies are even more complex.
It is my mission to help you learn how to change your health behaviors so you can be successful, navigate life, especially through "difficult" times like the holidays, and feel GREAT. I want regained health & vitality for all, and the remission of symptoms without drugs or surgery. So many of my clients don't even realize how bad they have been feeling and how long they have been tolerating illness, until they actually start feeling better. That part is shocking to them, but I see it daily! My motto is: "we are sick, tired and fat because we are nutrient deficient and overloaded with toxins, NOT because we have DRUG deficiencies." Drugs don't heal. Like Hippocrates said, "Let Food be thy medicine". (He was an original doctor.)
In light of this mission, I plan to regularly post an email to you with information you can use, once or twice a month. If you don't like the info please tell me why, before you unsubscribe. I certainly welcome comments, feedback and sharing with your network. Remember I am on a correct information mission. Some of what I will post may be reposts from other sources like the one below about reverse psychology, based on actual studies (evidence based). There is a lot of money spent on this kind of research by food manufacturers, and advertisers to get you to buy what they want to sell you!
OFFERING A NEW CLIENT SPECIAL FOR THE FALL. This is to encourage you, your family or friends to tune up, and tune in, before the onslaught of the holidays. In keeping with having a healthy plan of action, I am offering a THREE (3) VISIT PACKAGE FOR $199.00. It includes a nutrition & health assessment, and initial get going plan on the first visit. The following 2 visits we'll get into more depth, education and coaching. I have many resources and recipes to share, to begin establishing and practicing healthy behaviors without suffering or feeling deprived! Come Dec. 31st those clients will be happy campers knowing they don't have to overcome the damage normally done from Oct to Jan 1st, which can take easily take all of the new year to "fix".
Here's a recipe to enjoy the wonderful flavor and nutrition of the fall gourds, in season & plentiful now. I use butternut squash, which is my favorite, but any winter squash will do, including pumpkin. What is great about this recipe are; -the ease of preparation; -adaptable to any flavor profile you desire by changing or adding spices; and -nutrition packed: super high in Vitamin A, fiber, phytonutrients, antioxidants and other nutrients that keep our skin, eyes and immune system working well, keep us regular, and eat up the free radicals that cause aging and damage to our DNA (ie cancer), and so many more benefits. Best of all it is delicious without a lot of calories. Good for tailgates, quick weeknight meal w/ salad & whole grain bread or crackers, or as a snack before a party/dinner, so you don't devour unhealthy appetizers. Make a double batch & freeze leftovers for a quick, ready meal.
Spiced Butternut Squash Soup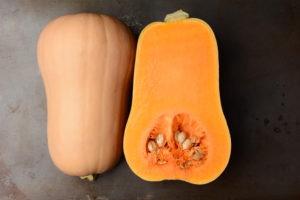 1 large Butternut Squash about 3 lbs.
1 large sweet onion diced fine
2 Tlb. vegetable oil (olive, peanut or canola)
1 Qt. broth/stock–low sodium Chicken or vegetable (organic is the best)
2-3 tsp. grated fresh ginger or 1 tsp dry (to taste)
½ tsp. allspice
½ tsp. turmeric
Garnish: ¼ c freshly chopped parsley and (lowfat) sour cream
OR ½ c pine nuts toasted with paprika
Wash squash. Peel with vegetable peeler until dark orange flesh is revealed. Using a heavy gourd knife, cut squash in two. Scoop out seeds with melon ball tool, or sharp spoon. Continue to cut squash into large diced pieces. Place all pieces in a steamer with lid and steam until soft, about 5-8 minutes. OR place pieces in microwave safe pan. Add 2 Tlb. of water. Cover. Microwave on full power for 16 minutes. Place cooked squash and a small amount of liquid in into food processor. Process until pureed.
NOTE: Up to this point, recipe can be prepared ahead and stored in refrigerator (2-3 days) or freezer.
In a 4-6 Qt saucepan, heat oil. Add finely chopped onions and sauté until soft & translucent. Add pureed squash & mix. Gradually add broth, mixing well until you get desired consistency. (Add more broth, if mixture is too thick to your liking.) Add spices. Bring to a simmer and cook 10 minutes.
Garnish with parsley & dollop of sour cream. Serve.
OPTIONS: This soup can be spiced any way you like. Instead of ginger & allspice, try nutmeg, cinnamon, cardamom, curry, cumin, Chinese 5 spice, or galangal.
For a creamy consistency add 1 cup low fat sour cream in last 5 minutes of cooking, but do not boil. For a tropical and vegan version, try 1 cup lowfat coconut milk, and use coconut water or vegetable broth, instead of chicken broth.
Yields approx: 2 quarts, or 8- 1 cup servings
Per Serving (original recipe, no cream, nuts or coconut): 100 calories, 3 gm. prot., 14 gm. carb, 3.5 gm. fat, 2 ½ mg cholesterol, 50-285 mg sodium, and 2 gm. fiber. This dish is an excellent source of Vitamin A, phytochemicals & other antioxidants.
Reverse psychology: sometimes it works like a charm, sometimes it backfires.
Oftentimes, telling someone not to do something is the surest way to get them to do it. "Whatever you do, don't look in the closet!" "No, really, don't buy me a birthday present!"
So what about when it comes to food? If people are given negative messages about certain ingredients—sugar, for example—do they tend to consume more of the foods that contain those ingredients, or less? Are reactions to negative messages different when the messages are coupled with positive messages? And do these results apply to everyone, or only to people who are already attempting to follow a particular type of diet?
A study conducted by researchers at Arizona State University, published in the Journal of the Association for Consumer Research provided preliminary answers to all three of these questions. The title of the research, "Messages from the Food Police: How Food-Related Warnings Backfire among Dieters" certainly hints as to the outcome. According to the study authors: "…dieters (but not non-dieters) who see a message focusing on the negative aspects of unhealthy food (vs. a positive or neutral message) increase their desire for and consumption of unhealthy foods. In contrast, dieters who see a two-sided message (focusing on both the negative and positive aspects of unhealthy food) are more likely to comply with the message, thereby choosing fewer unhealthy foods. Our research suggests that negatively worded food warnings […] are unlikely to work—non-dieters ignore them, and dieters do the opposite."
Study Specifics:
The Arizona State researchers compiled the results of three separate studies. In the first, 380 participants read a positive, negative or neutral message about a dessert. Individuals who were dieting and saw the negative message paradoxically had more positive thoughts about unhealthy foods, while the negative message had a neutral effect on non-dieters. Study co-author Nguyen Pham speculated that negative messages made the unhealthy foods seem more attractive—perhaps a kind of "forbidden fruit" effect. more
During the second study, 397 participants saw a one-sided positive or negative message about sugary foods, followed by a brief video, and were then presented with chocolate chip cookies. Dieters who had seen the negative message about sugar consumed 39% more cookies than dieters who had seen the positive message. (Once again, however, participants not actively on a diet were unaffected.) In the third study, 324 participants were exposed to one of three messages about food: one-sided positive, one-sided negative, or a two-sided messages, which presented both positive and negative information. When subsequently asked to choose a snack, the negative message was associated with a 30% higher unhealthy snack choice than the positive message. Dieters who saw the balanced message selected 47% fewer unhealthy snacks than those who saw the negative message.
So what's going on here? There could be a kind of reverse psychology at work, or perhaps dieters are simply fed up with conflicting messages about the healthfulness of foods and are either deliberately or subconsciously exerting their autonomy by "sticking it to the man," so to speak, and intentionally consuming more of the foods they believe they're being cautioned to avoid. One could hardly blame them, considering the fairly recent exonerations of dietary cholesterol and saturated fats, which had been health and nutrition's public enemy numbers one and two for many decades. When evidence points to institutionally reinforced advice having been incorrect, it shouldn't come as any surprise that negative messages about certain foods are not automatically trusted and taken at face value. The growing vilification of sugar and high omega-6 vegetable oils could well backfire: fool the consumers once, shame on the "experts." Fool them twice, shame on them.
Study co-author Naomi Mandel noted, "negative messages about unhealthy food will backfire among dieters. If you want to change what they eat, a more even-handed message that contains both positive and negative information is the way to go."
So how can healthcare professionals apply these findings in their practices? For patients who struggle with making difficult—but necessary—changes to their diet, it might help them resist temptation if they see certain foods as not being entirely off limits (because of negative messaging), but rather, that it's their choice to avoid those foods most of the time, with a small amount of wiggle room to indulge once in a while. For example, even for refined flour and sugar-laden goodies, like cupcakes or brownie sundaes, there might be a time and place to consume them, such as a birthday or while on vacation. Special treats can fit into an otherwise healthful diet, provided they remain special treats, instead of becoming a nightly dessert ritual—or worse—dessert for breakfast. When forbidden fruit seems less forbidden, the desire to consume it may decrease just enough for someone to make a better choice—at least, until the next holiday!