Nutritional Counseling Services
in North County, San Diego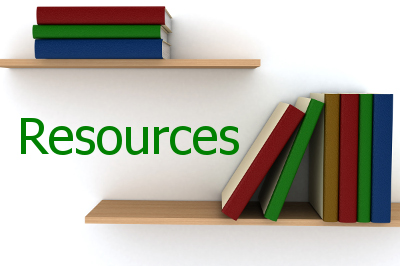 Donna provides nutritional counseling services in North County, San Diego to empower, educate and support clients into reclaiming their health and well-being by making healthy choices. She does this in a variety of ways with:
♥ Private one-on-one sessions
♥ Customized nutritional plans
♥ Diagnostic testing – MRT
♥ LEAP program
♥ Cooking Classes
♥ Speaking and Presentations
♥ Pantry Makeovers
♥ Grocery Shopping Guidance
If you are sick and tired of being sick and tired, or frustrated with the weight roller coaster ride and want to get off and move your life in healthy directions, call Donna for a consultation to find out how she can help you heal your body with healthy lifestyle choices.
Donna customizes each and every plan to fit the needs of each individual client she works with. She provides nutritional counseling services in North County, San Diego, as well as the Greater San Diego, Orange, Los Angeles and Riverside counties as well.
If you are motivated to restore your health and follow the plan she creates just for you, Donna will help you lose weight, overcome cravings, eliminate aches and pains, get more energy and reduce your vulnerability to disease with a customized nutritional and exercise plan.
Is today the day you choose health and well-being? If so, contact Donna at 858-335-2140 or donna@healthydirectionsforyou.com to find out just how empowering it is to have energy and feel good again.
Weight Loss Management
If you need to lose weight and have tried everything to no avail, Donna can help you stop the dieting madness and actually achieve your weight loss goals once and for all. Learn more . . .
Cooking Classes, Pantry Makeovers & Grocery Shopping
Public and Private Individual and Group Cooking Classes
Cooking Classes
These classes are customized for you and your group. All cooking classes include:
♥ Food
♥ Preparation instruction
♥ Educational  handouts
♥ A healthy tasty meal to enjoy at the end of class.
Please email clientservices@healthydirectionsforyou.com to schedule your own customized cooking class just for you and your group.
Pantry Makeovers and Grocery Shopping Assistance
In order to eat healthy you have to plan and prepare and set yourself and your kitchen up to win. The Pantry Makeover and Grocery Shopping Assistance support you in making the lifestyle changes necessary to sustain your new healthy way of eating.
Fees quoted on request and determined based on your individual needs.
Speaking Engagements
Donna is available to speak on a variety of nutrition related topics. If you would like her to visit your group to educate and empower you and your group of friends or colleagues, call or email to invite her to speak to your group. Speaker fees quoted on request.  Some of the topics Donna speaks about include:
♥ Food Sensitivity
♥ Adverse Food Reactions
♥ Celiac, Gluten-intolerance/Sensitivity Issues
♥ Lactose Intolerance
♥ Anti-inflammation Diet
♥ Many other Nutrition Related Topics
Please contact us if you are interested in a group presentation on these or other nutrition related topics.
Gift Certificates:
Gift certificates are available for all services, in any quantity.
For more information on any of the above, please contact us.

858-335-2140
donna@healthydirectionsforyou.com
Important: Cancellation & Refund Policy