Healthy Cooking Classes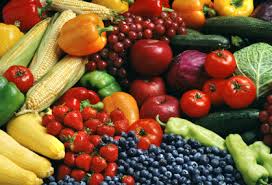 Why you need to attend a healthy cooking class asap!
The Standard American Diet is SAD indeed! With processed food and fast food, genetically engineered food and high fructose syrup as standard fair we have become a malnourished, obese nation. Does that seem like an oxymoron? Not really.
If all the calories you eat are empty of nutrition, or even deplete your body of nutrition, and yet they are high in saturated fats, refined, processed carbohydrate with additives that cause additions, it's no wonder why America has gotten fat.
We have become a nation of convenience stress-eaters, who choose taste, low cost, and quantity, over high quality nutritional content and mindfulness around meals and eating.
Add to that less activity and more sitting and stress and you have the precursor for metabolic burn out, not to mention a whole host of chronic ailments and diseases, which all start with inflammation. Diet contributes to or reduces inflammation in the body. Eat healthy and reduce the inflammation in your body, in order to regain or sustain your health and vitality.
If you choose to eat healthy you'll have to learn how to prepare healthy, live, whole foods and cook them. There is no way around that, unless you are wealthy and can afford a personal chef to prepare all your meals for you.
That's why I've created these fun and interactive cooking classes just for you. They are designed to empower and educate those of us don't have the financial means to hire a personal chef to cook for us. Bon Appétit!
I host small intimate groups for cooking classes in my new office space in Vista, off Melrose. Check out what date works best for you and your schedule and stop by and bring a friend.
Cooking Classes Schedule
I'll be offering seasonal cooking classes that show you how simple and easy preparing and cooking yummy healthy meals can be. I'll also share tips and tricks that save you time, money and effort, by leveraging your food preparation sessions to make several meals for the whole week. That way you can grab and go during your busy work week. It really can be a simple process that you schedule into your week or day that keeps you on track eating healthy meals that increase your energy and vitality and reduce inflammation and your risk for disease.
Healthy Cooking Class/Demo
March 9th, 2016, 6pm to 8pm
Healthy Directions For You
2305 S. Melrose, Suite 108
Vista, CA 92081
Are you trying to eat cleaner, LEANER, Lose WEIGHT?
Are you trying to cut salt, sugar, bad fats, & TOXINS from your diet?
Need recipes that are healthy, yet simple to prepare?
Learn how to take healthy ingredients & turn it into FABULOUS meals in a pinch of time. Also, how to get more anti-aging phytonutrients & antioxidants into your meals, cut toxins, cut cravings and get lean! Let Donna Wolf RDN, CLT dietitian, nutritionist and chef, show you how easy this is to fit into your busy life & meet your goals for a healthier YOU in 2016.
Check back for upcoming cooking classes! 
All healthy cooking classes are held at my new Vista office location off Melrose.
Each healthy cooking class includes all the food ingredients, cooking supplies, recipes and open Q&A discussions to empower and educate you to explore the wonderful world of healthy cooking and eating. The $30 class registration fee is all inclusive, with the opportunity to sample what we prepare.
---