Top 5 Running Spots in San Diego
With great year-round weather, San Diego is a runner's paradise. We put together some of the best places for an outdoor run (or walk or bike) that has great scenery so you can enjoy a workout while taking in our city's beautiful sights. We hope list this will inspire you to get out there and explore this runner's playground!
Balboa Park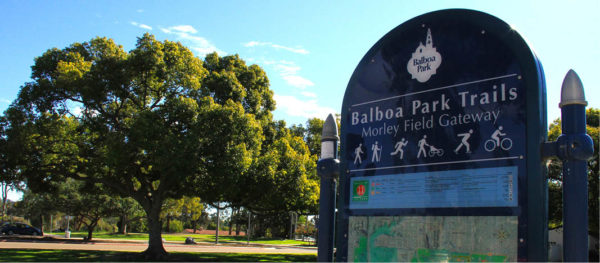 Image Source
Balboa Park is first on our list for a reason; it has so many running paths to offer with varying levels of difficulty and great views and scenery. With such a versatile layout, you can make your run at Balboa Park as short or as long as you would like. There are signs around the park with maps to a plethora of trails and paths and they even offer digital maps online. Once you experience a great Balboa Park run, there's no question why it's a favorite among San Diego locals.
Mission Bay
Mission Bay is another beautiful spot on our list all about the scenery. It's also another great "create-your-own run" location. There are many parking lots to start from around the bay that offer paths at varying lengths. Marathon trainers love this running spot because, at its longest, Mission Bay provides a loop that's just over 12 miles. Insider tip: plan your run around sundown for a stunning sunset view during your run.
Torrey Pines
Torrey Pines State Natural Preserve provides miles of coastal trails ideal for trail running. Enjoy a nice workout with a cool ocean breeze. You can plan your run on their website that provides an up to date map, current trail closures, and even current weather conditions.
Lake Murray
Lake Murray reservoir is one of the most popular outdoor recreation areas in San Diego. Located within Mission Trails Regional Park, Lake Murray Path is about a 7 mile round trip route that can be accessed from multiple points. The entire path is paved with enough room for two-way traffic.
Silver Strand
The Silver Strand State Beach falls along San Diego's 24-mile Bayshore Bikeway recommended route from Downtown San Diego. Run down 5 miles of car-free, paved paths along the beautiful Silver Strand shoreline. This relatively flat route makes for a great weekend long run in the sun!
Tip: Be sure to stay hydrated throughout your day and especially before exercise. And if running during the day in the sun be sure to apply low-toxin sunscreen to exposed skin. Visit EWG.org for great sunscreen reviews.